Not all your customers are equally valuable!
The RFM Analysis is an effective segmentation method to analyze your customers' quality based on three key factors: Recency, Frequency, and Monetary value.
Recency (R): Days since last purchase
Frequency (F): Total number of purchases
Monetary Value (M): Sum of net revenue
These RFM factors are important indicators of a customer's behavior as frequency and monetary value affect a customer's lifetime value, and recency affects retention, a measure of engagement.
Let's see how the RFM analysis is conducted!
RFM Analysis Example
Let's take a look at the sample data set below including 12 different customers.
Step 1: Sort your customers according to the RFM factors
First of all, we need to calculate per customer how many days have passed since the last order (Recency), how many orders they have placed (Frequency), and the monetary value they generated (Monetary Value). We recorded this information in the following table: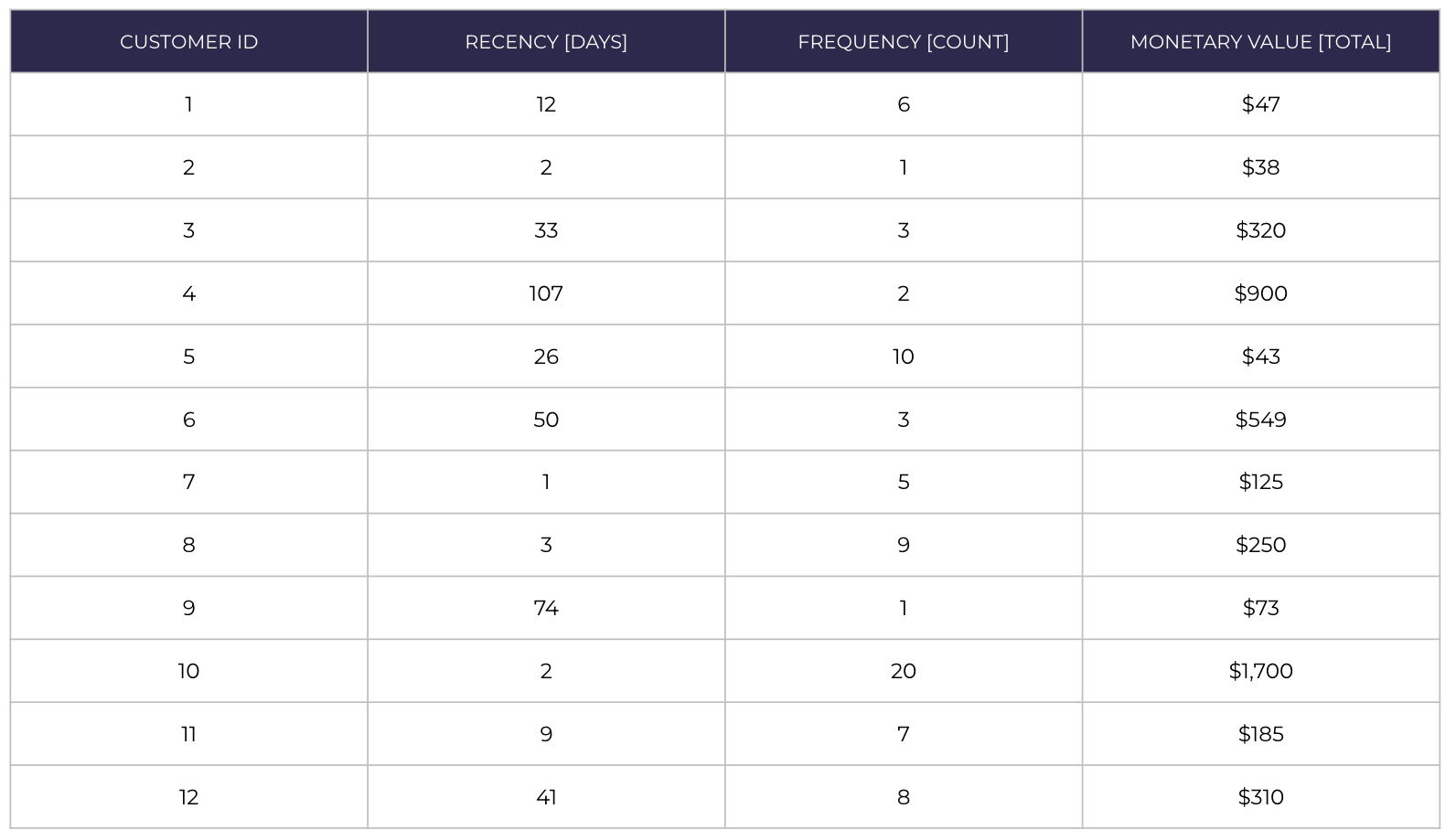 Step 2: Score each customer according to position
To conduct RFM analysis for this example, let's see how we can score these customers by ranking them based on each RFM factor separately. Let's begin with ranking customers on recency first and score all customers from 1-4.
As seen in the table below, we have sorted customers by recency, with the most recent purchasers at the top. Once the numbers are sorted, you will separate your customer data into quartiles, 4 equal groups of 25%. The top 25% of customers (customers 7, 2, 10) receive a recency score of 1, the next 25% (the next 3 customers 8, 11, 1) a score of 2, and so on. These recency scores are summarized below: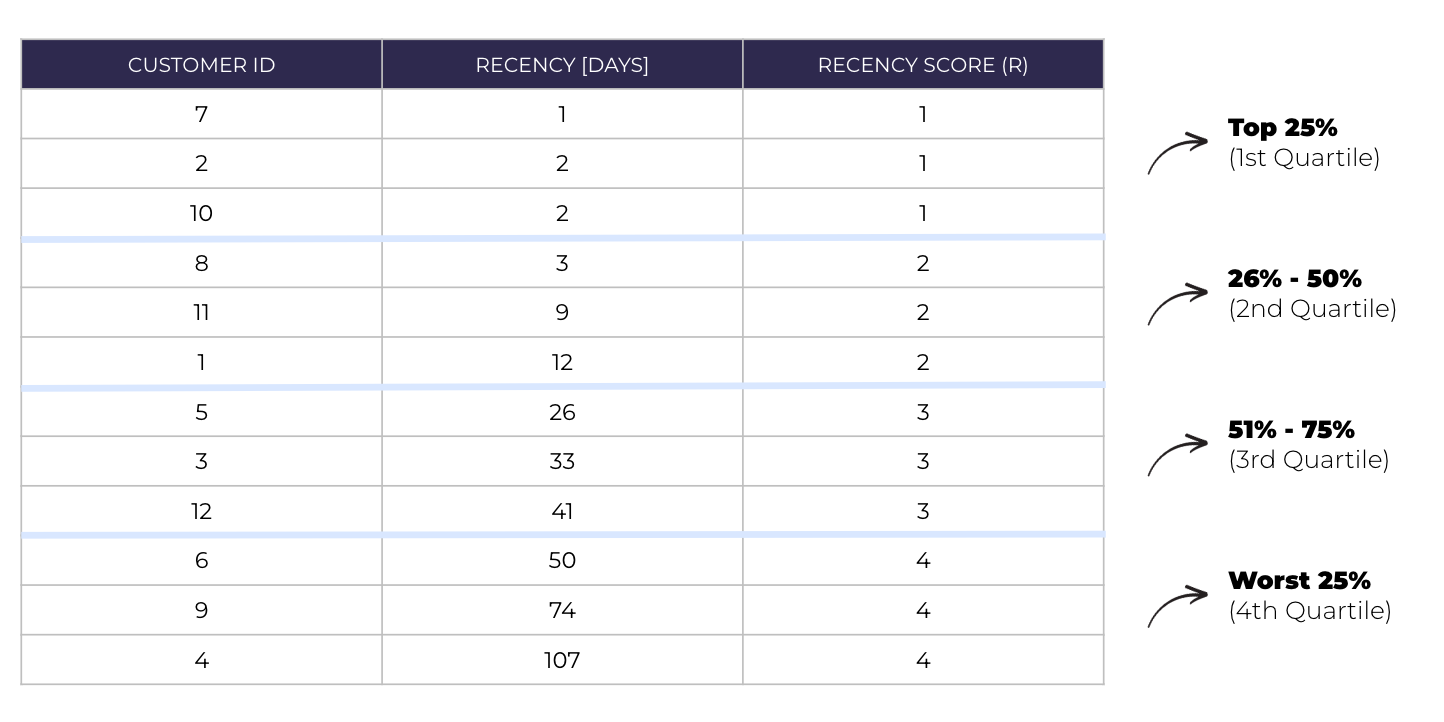 Similarly, we can then sort customers by frequency from most to least frequent, assigning the top 25% a frequency score of 1, etc. For the monetary value, the top 25% of customers will be assigned a score of 1 and the lowest 25% a score of 4.
The RFM analysis is always a relative analysis that compares customers against each other. No thresholds are defined for assigning a score to a customer.
Step 3: Determine the RFM score
After we have sorted and assigned scores to each factor, you will be able to determine each customer's RFM score by combining each individual score as seen in the last column below:
Fantastic! Now we've completed the analysis. Next comes the fun part - actually using these newfound insights. How you can best do that, is demonstrated here.