RetentionX uses artificial intelligence, which includes machine learning, to leverage algorithms in order to learn from data to identify patterns and make forecasts and predictions.
How RX Forecast™ Works
RX Forecast™ – wait, what?
Businesses nowadays use everything, from basic spreadsheets to complex financial planning software, to build accurate forecasts of future business outcomes such as product demand, financing needs, or financial health. These tools create forecasts based on time series data - assuming that the future is determined by the past. However, this approach can lead to difficulties in producing accurate forecasts, especially for large data sets with irregular trends.
RX Forecast™ uses machine learning to combine time series data with additional variables to create forecasts. To do this, RetentionX uses historical data as well as any additional related data that may affect the forecasts. For example, the demand for particular product categories may vary depending on the time of year and the store's location.
To give you an idea, the RX Forecast™ takes e.g. the following related data into account:
Weekdays and holidays
Economic trends
Development of your KPIs
This complex set of correlations is difficult to determine on your own, but with the help of machine learning, it is possible.
RX Forecast™ automatically inspects your data, identifies the key attributes, and selects the right algorithms needed for forecasting. RX then trains and optimizes your custom model. Based on this, three different scenarios are calculated:
Optimistic: Best possible forecast on the future data development
Neutral: Average of all forecasts
Pessimistic: Worst possible forecast on the future data development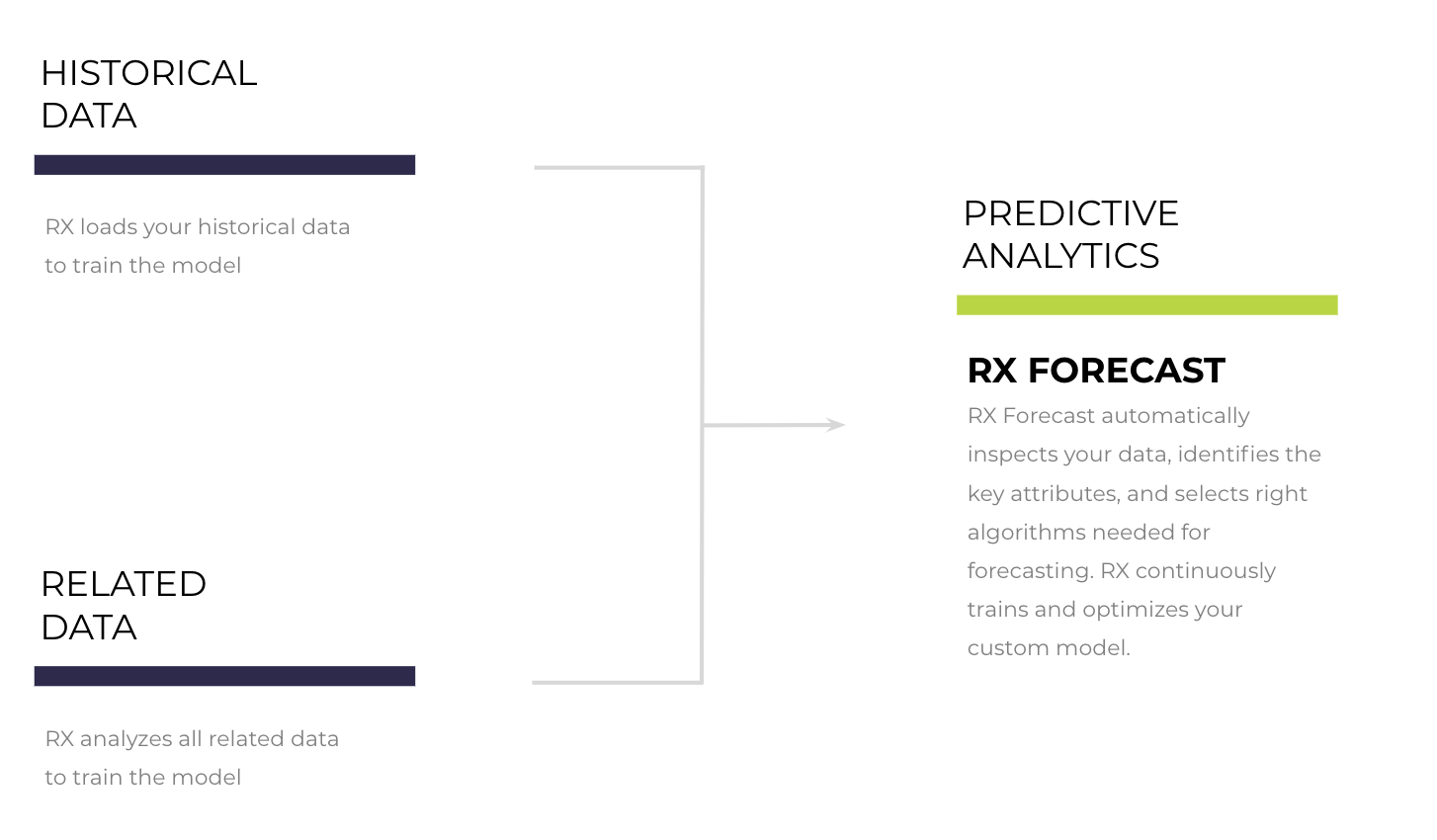 Please keep in mind, that RX always needs sufficient historical data for the forecasts - in a ratio of 3:1 - to apply and train machine learning models. So if you want to look at a forecast for the next month, we need at least three months of history.